Bronchitis knocked me on my ass three times in the past two years. Once during the summer. The feeling of something heavy weighing on my chest, restricting my breathing is uncomfortable and scary. My body took the saying "say it with your chest" literally. Every time I coughed, my whole chest caved in and reverberated like a speaker with too loud music playing. I coughed so hard, my eyes watered and I wet myself. Not cute. Not funny. My landlord on the first floor could hear me. I'm on the third.
COVID-19 aka Coronavirus is a respiratory problem. I wish I could be one of those nonchalant people not taking the proper precautions to avoid contracting or spreading this pandemic that's sweeping the globe. Alas, I am not. I'm a worrywart and an overthinker. I like adventures, but when it comes to getting sick, I don't want to chance it.  No, sir, no m'am. Not only does it suck being sick, but I have no one to take care of me when I do fall ill. I dragged myself to Urgent Care and the pharmacy to get my prescriptions when I had bronchitis.
Even if I don't get ill from Coronavirus, I don't want to be a carrier who spreads it to others. My landlord and his wife are older and retired. Officials have told people to stay home to flatten the curve of this thing spreading. Here in New York, Broadway has gone dark, my office has told us to work from home for the rest of the month, concerts and shows are being cancelled, like an event at Apollo that I was supposed to attend. I will be here in my apartment, excessively washing my hands, trying my best not to touch my face (epic fail) and practicing social distancing. As an introvert, that's easy for me. Kinda.
I love staying home WHEN I WANT TO. Being told to makes me want to get dressed and head out. Get in a good workout at the gym. Catch a movie. Stroll through the aisles of Target. Go for a walk in Central Park just 'cause, which I've never done. Ever. With the exception of grocery shopping on Friday, I've been home all week, so I consider Saturday as my first official social distancing day.
I started the day with a workout in my living room. It was followed by a glorious shower in which I shaved and head-to-toe exfoliated. I moisturized with coconut body milk, donned a caftan and settled on my couch. I don't know if I should be ashamed of how much TV-watching I logged. I should have read and written for at least an hour each, but once that remote was in hand, it was over.
Ali & Cavett: The Tale of the Tapes
Good documentary about the relationship between Muhammad Ali and Dick Cavett through clips of his numerous appearances on the talk show. Their friendship seemed genuine and was endearing considering the racial tension of the 60s and 70s. It withstood Ali becoming a member of the Nation of Islam, which believed white people were the devil. Ali even stated so on Cavett's show. Ali also had a sense of humor and was charming. Cavett considered Ali a good friend and brother, often visiting him while training and once hosted Ali at his home overnight. Ali made dozens of appearances on the show, and appreciated that he was invited on even after his defeats in the ring.
Lil Rel Howery: Live in Crenshaw
I liked Lil Rel in Get Out and The Photograph. I even liked his short-lived Fox sitcom 'Rel, which was more of a dramedy. I was slightly disappointed with this stand-up special. I chuckled a bit. I laughed more at his weird laugh than actual jokes. I've never seen a special filmed in a basketball court/gymnasium. He told jokes about his family. Family members always provide the best material for comics, I suppose. I expected more, but it was a good temporary distraction during this Coronapocolypse.
The Immortal Life of Henrietta Lacks
I read this book over ten years ago. Henrietta Lacks was a black woman whose cells were taken without permission. Her cells revolutionized the medical and science fields in ways that affected humankind globally. The unprecedented undying and multiplying cells were used in research for everything from the polio vaccine to space research. The case of Henrietta Lacks falls in a long line of black people being mistreated and used without permission for research. The family was never compensated. In the early days, Henrietta wasn't even properly credited. The cells were called HeLa, which they claimed stemmed from Helen Lane. The book by Rebecca Skloot and movie mostly focus on helping Deborah learn about the mother she never knew and lost to cervical cancer. I had to skip paragraphs and pages that detailed medical procedures and jargon. I remember my feeling queasy. Oprah did a great job portraying the daughter, desperate to learn all that she can about her mother and her medical history.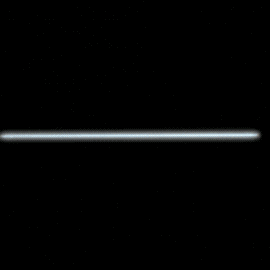 13th
Ava DuVernay's documentary about the 13th Amendment, which supposedly abolished slavery in the United States has been out for a few years, but I finally worked up the nerve to watch it. I knew its content about never ending injustices towards black people would upset me and make me angry towards "Colonizers" so I stayed away. Thanks to social distancing, I don't have to worry about a wayward co-worker saying the wrong thing to set me off. The day before I had listened to the Jemele Hill is Unbothered podcast with civil rights attorney Benjamin Crump. He represented Trayvon Martin's parents and the families of several other victims of injustice. He was on the podcast promoting his book Open Season. Hill and Crump mentioned 13th and how it talks about the school-to-prison pipeline, how huge corporations like Victoria's Secret used prison labor, essentially slave labor, in order to have huge profit margins. Yeah, this documentary upset pissed me off. Some of the speakers were Bryan Stephenson, attorney and author of Just Mercy, Angela Davis, Al Sharpton and many others. The government is implicit in hoarding Blacks and Latinos in prisons for excessive prison sentences for marijuana and nonviolent charges, breaking up families, keeping us in struggle at or below the poverty line. Every trigger is covered in the documentary, from racist propaganda film Birth of Nation, Kalief Browder, so-called war on drugs, unconvicted murders of Trayvon Martin, Philando Castile, Eric Garner, Tamir Rice and others I wasn't even aware of. I love being black, but it sure is infuriating and scary.
Locke & Key
I have a cousin who has been insisting I check out this Netflix series. I watched the trailer and knew I wouldn't like it. Remaining open-minded, I watched the first episode. I'm ok with sci-fi, but this ain't it. Not for me. It was very the Lion, Witch and Wardrobe to me in the sense that a closet door leads to another place. It was also very much like Us  with mirror reflections that do their own thing. I'm good. Too close to horror.
Pete Davidson: Alive from New York
Pete Davidson of SNL fame got a bad rap with the Ariana Grande situation. She used him as a rebound after her break up with Mac Miller, then used him as a punching bag after Miller's death (Thank U, Next). As Pete mentions in the special, she talked about their relationship in a cover story for Vogue magazine, so it's fair game for him to talk about her using his platform. Other topics covered: his mental health, drug use, friends, living with his mom and sister, who he refers to as roommates, and of course his dad who died in 9/11. I liked his Comedy Central special from years ago better. This was just ok to me.

I started but didn't finish this Netflix special. I wasn't in the mood for another just ok stand up special. Optimum is offering free HBO for the weekend,. I preferred to continue taking advantage of what's available on demand as I did for the Henrietta Lacks movie and Ali & Cavett documentary.
The Outsider
This shit is creepy and weird and I like it. Jason Bateman is one of those actors for whom I have a strange affinity, as I do for Leonardo DiCaprio, Johnny Depp and Jake Gyllenhaal. I usually like to watch Bateman in rom-coms, but he stars and directs in The Outsider. In the first episode of the series, a young boy's body is found in the woods. His bloodied and clawed body is presumed to have been attacked by animals, but that is not the case. Cue a brooding, relentless and overzealous detective who has a mysterious past trauma which clouds his judgement during the investigation. During the rolling credits I saw Stephen King's name. Is there nothing this man hasn't touched? When I re-watched Stand By Me a few months ago, I saw that it was based on his novella The Body. Do yourself a favor and Google or IMDb Stephen King and you'll see how many adaptations come from his twisted mind.
Super Soul Conversations: Oprah and Gayle King: Your Life in focus
This is a friendship for the ages! Oprah interviewed Gayle in Denver, the last stop of her Oprah's 2020 Vision: Your Life in Focus Tour. They talked about their forty-year friendship beginning in their early twenties, when Oprah was a news anchor and Gayle a production assistant. Due to a pending storm, Oprah let Gayle spend the night at her place. The two stayed up chatting all night and have been besties since. Oprah credits Gayle as the reason she's never needed therapy being an all-encompassing mother, sister, therapist. It's the relationship Oprah cherishes the most in her life. Gayle talks about her divorce (due to infidelity on her ex's part—with a married friend of theirs. She also talks about her career, including recent explosive interviews. The infamous R. Kelly interview provided endless memes. Gayle remained seated repeating "Robert, Robert" while R. Kelly had a meltdown. She doesn't think he was faking, but I do. The other notorious interview is with WNBA star Lisa Leslie in which she asked about Kobe's legacy being tainted by the dismissed rape case. The backlash was swift and over the top. She understood the backlash, but not the death threats and vitriol. Neither did I. She was a journalist doing her job.
That sums up Day 1 of Social Distancing. It's not a quarantine, yet. That seems imminent. I don't even want to get into how much I've been eating. I'm like a grazing cow. I have no clue where this appetite is coming from considering I'm lazing on my couch. The fact that I've written this post is an improvement for Day 2. The TV was off for a while, and I started the day with a smoothie, reinforced with ginger, turmeric and bee pollen. I've got to keep my immune system strong!